Energy Storage Systems
Where you specify Energy Storage System specifications.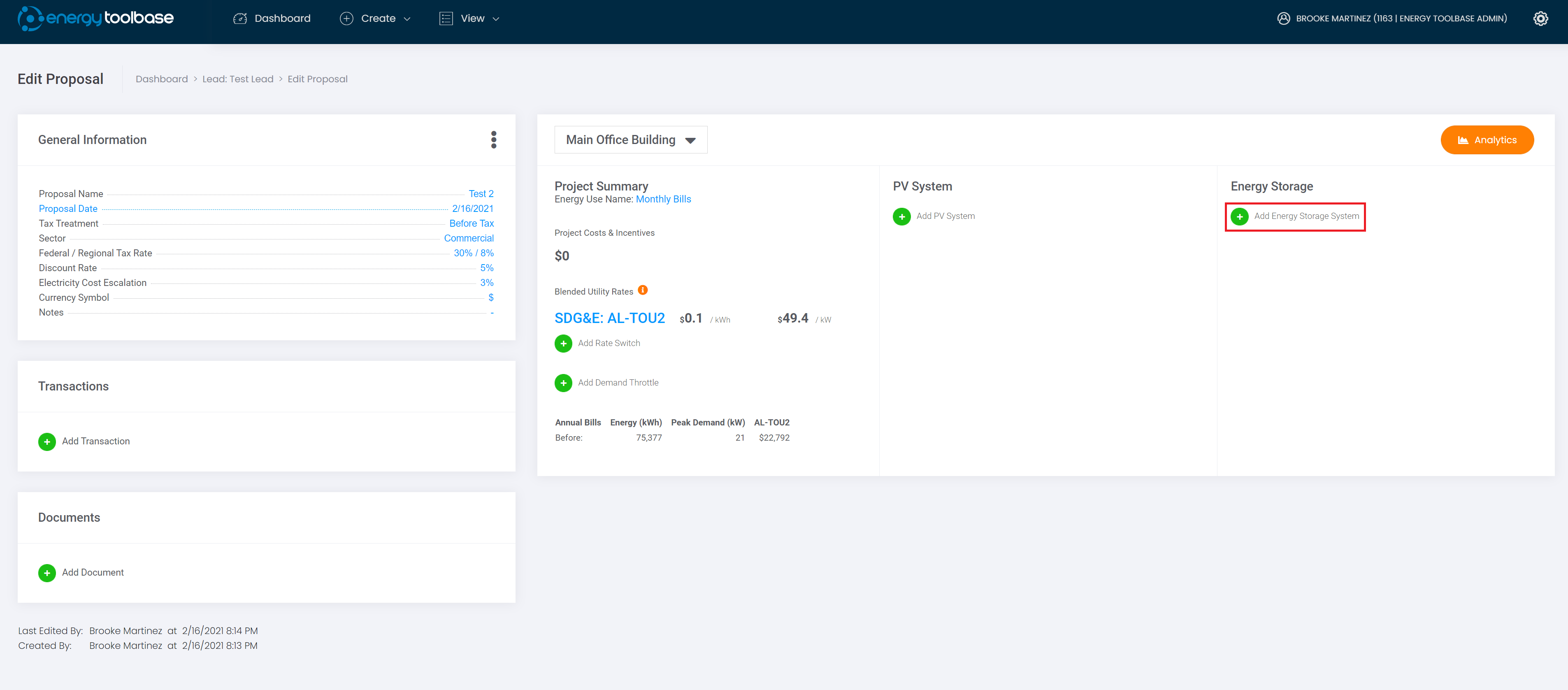 Data Input Method:

Clicking the 'Add ESS System' button in the 'Energy Storage System' section will ask you which tool you wish to design the ESS. You can choose how they want to simulate the Energy Management System (EMS) control strategy. Refer to the "Energy Storage Systems" section of the Help Center for more information on each method.
User Defined EMS Controls: define your own EMS control strategies or import EMS strategy using single- or multi-column formatted data

Energy Toolbase Acumen EMS: simulate using ETB's Acumen EMS Controls paired with our integrated partners energy storage systems.

Third-Party EMS Controls: simulate EMS control strategies using real performance data derived directly from a particular integrated partner.
Storage Capacity Optimizer: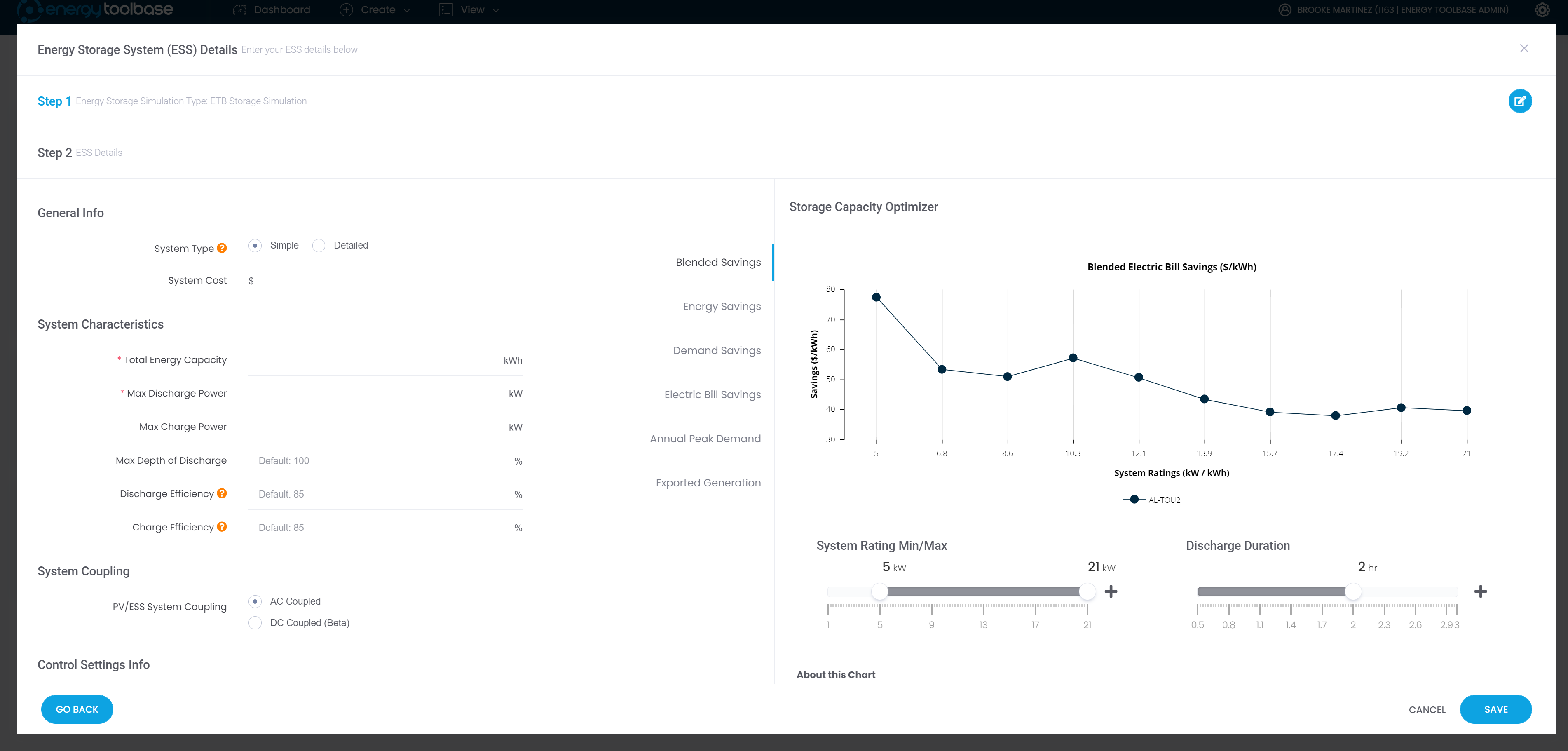 Our Storage Capacity Optimizer provides you with a great deal of information on the value proposition of Energy Storage. It helps determine which battery is the best to include in a given proposal. It provides battery size options based on the minimum and maximum load demand. It can work to "Stack" multiple battery designs if using a custom design or through one of our integration partners.