Create a Proposal
Here's a video tutorial of Creating a New Proposal from scratch (in under 8 minutes).
You can create a new 'Proposal' from the 'Proposal' drop-down menu on the top navigation menu from anywhere on the platform. You can add a new 'Proposal' by either: using an existing 'Lead' or by creating a new 'Lead.'

You will then be taken directly into the 'Edit Proposal' screen. From this view, you can move through the proposal process step by step or jump to any point of the proposal as needed. Each window has its own unique features and options that will allow you to create the most accurate, objective, and transparent proposal for your customers. In our User Guide, we provide detailed instructions on navigating the "Edit Proposal" screen.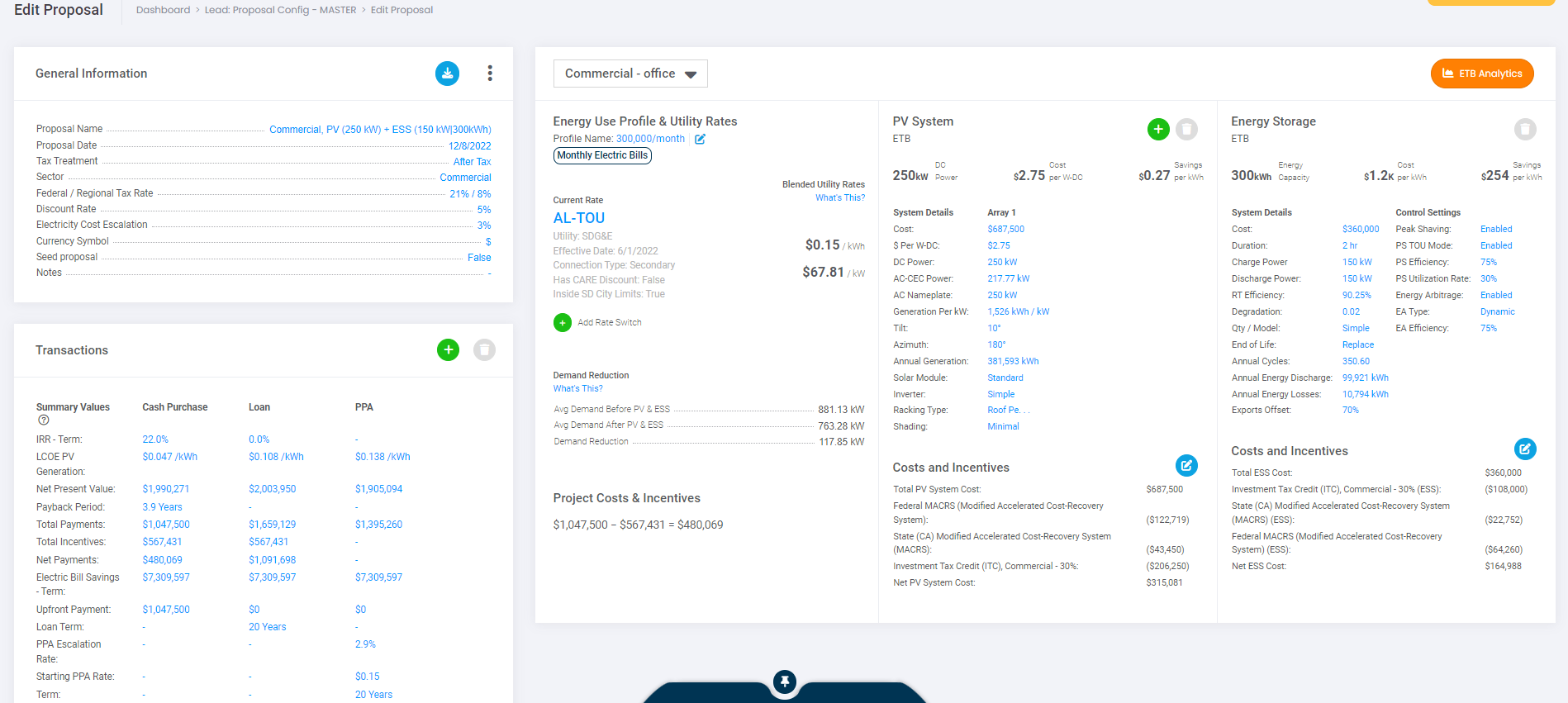 'Edit Proposal' screen - navigation tips:
The entire 'Proposal' will be visible on the 'Edit Proposal' screen, and all project information will be presented at one time. By clicking into each segment, you can view more granular data and make edits as necessary.
Navigate back to the 'Edit Lead' screen by clicking on the 'Lead Name' hyperlinked at the top of the page.
In 'Company Settings' under the 'Proposal: Default Inputs' section, users can pre-define all of the populated defaults and further speed up the proposal generation process.