ETB Analytics
The 'ETB Analytics' tool allows you to reference or download different data types on the 'Proposal' you have open. The 'ETB Analytics' tool can be accessed from the 'Edit Proposal' screen.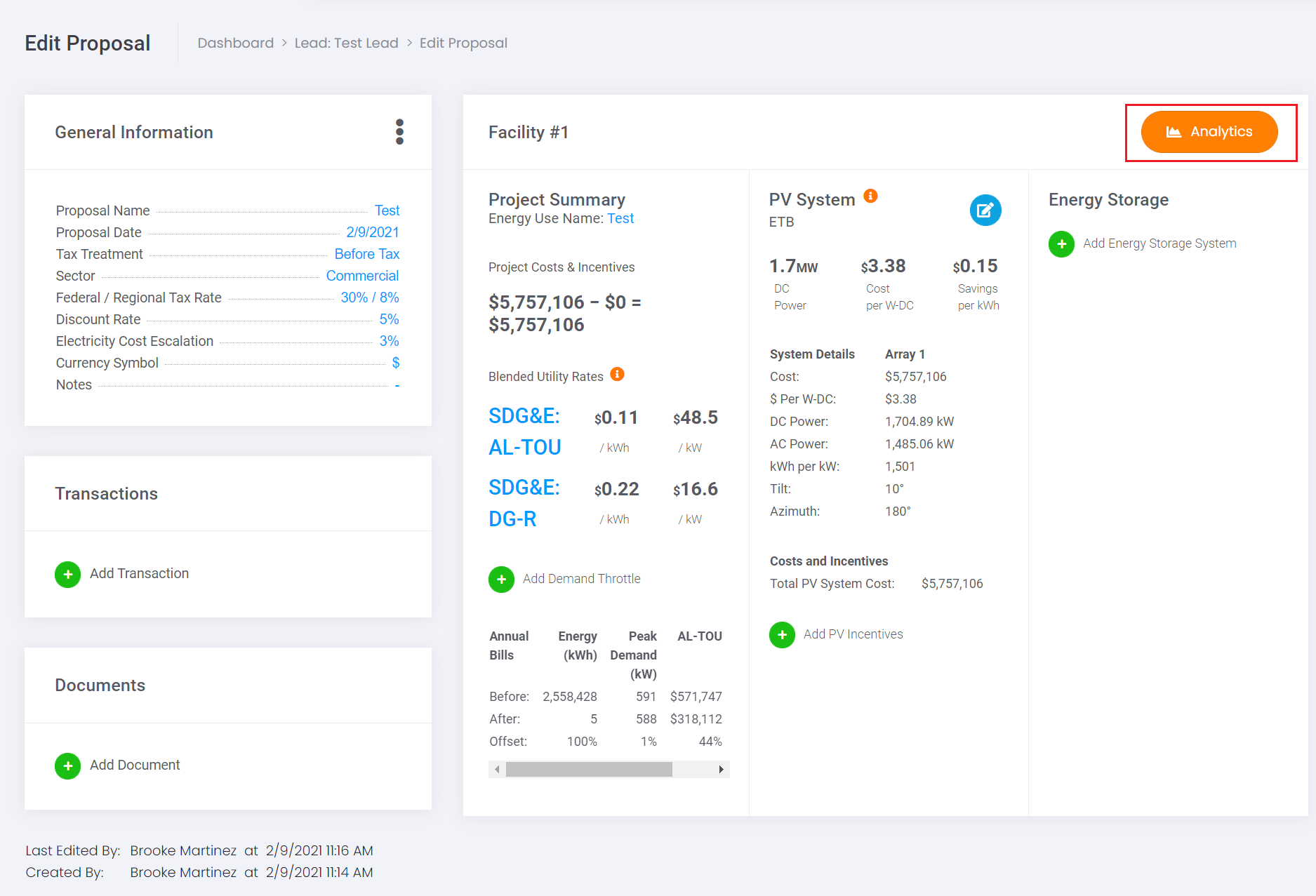 Tables & Graphs of 'ETB Analytics':

Monthly Electricity Costs: displays a 12-month summary table of electricity costs. You can select which rate schedule option, as well as several other values to display.
Demand Profile Visualization: an interactive charting environment that allows users to visualize and interact with their customer's interval data, including usage data, solar PV production data, EES charge/discharge data, and net usage data. Simply click the chart above the Electric Bill Table, and a full-size Demand Profile will open.