View - Transaction Templates
From the 'More' drop-down menu on the top navigation, a user can select ' 'View Transaction Templates' inside of the Template section to view a list of all transactions listed in their account. Note: Energy Toolbase pre-loads 4 transactions (Cash, Loan, Lease, PPA) into newly created accounts.
On the 'Transaction Templates' screen, users can 'Edit,' 'Copy,' 'Create' or 'Deactivate' a Transaction. When copying a Transaction Template, the new name will be the identical name before copying and have " – Copy" after the name.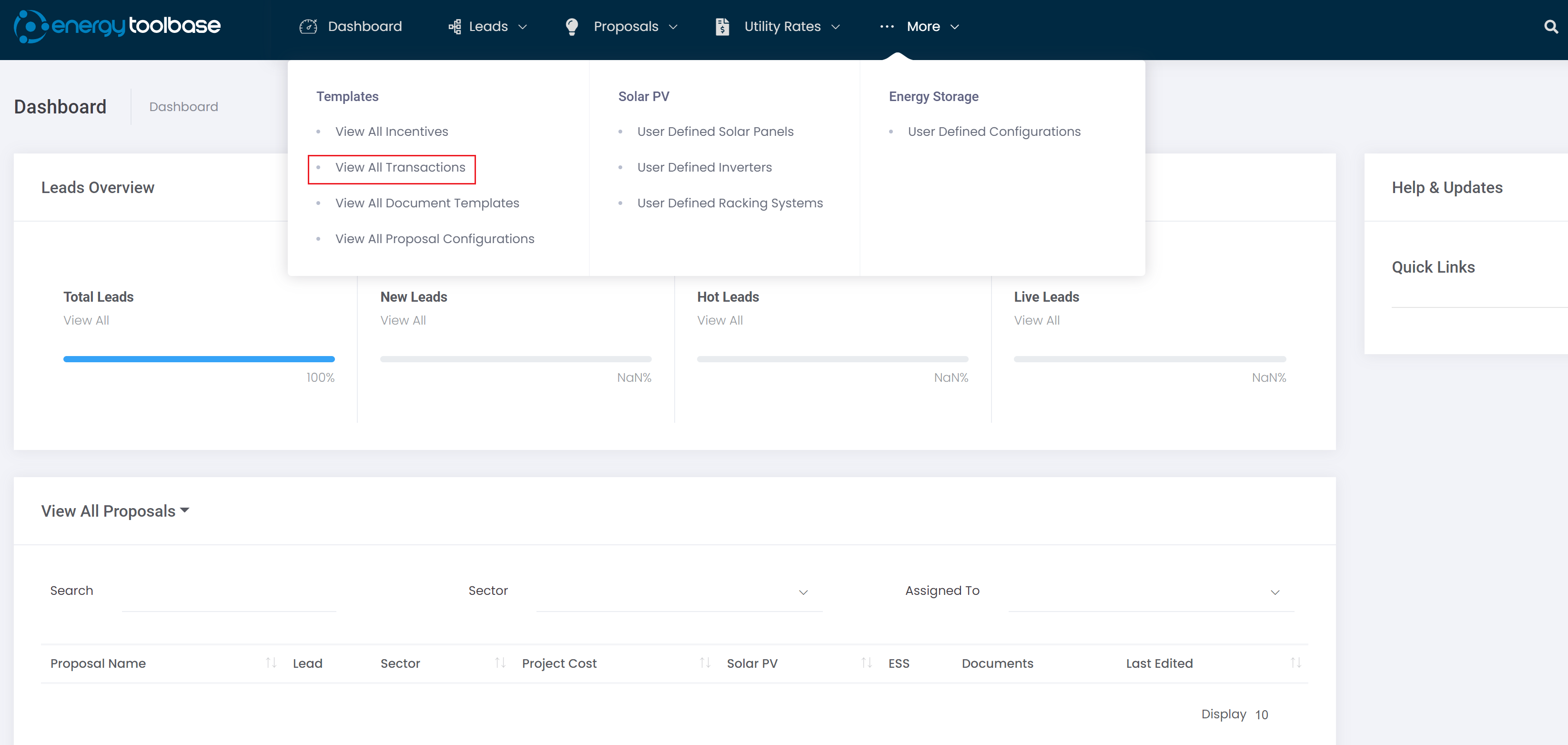 Table Headings:
Activated: check box identifying if the transaction is active for users within an account
Name: Name of the Transaction, as listed in our database
Cash Flows: type of 'Cash Flows' in the transaction
Description: summary description of the Transaction