Overview - ETB Analytics
The 'ETB Analytics' screen, which can be accessed by clicking the orange button in the upper right of the 'Edit Proposal' screen, is a powerful tool that users can utilize to gain both granular and high level insights into the project they are modeling. ETB Analytics can be broken out into two distinct components:
Monthly Electricity Costs
Demand Profile Visualization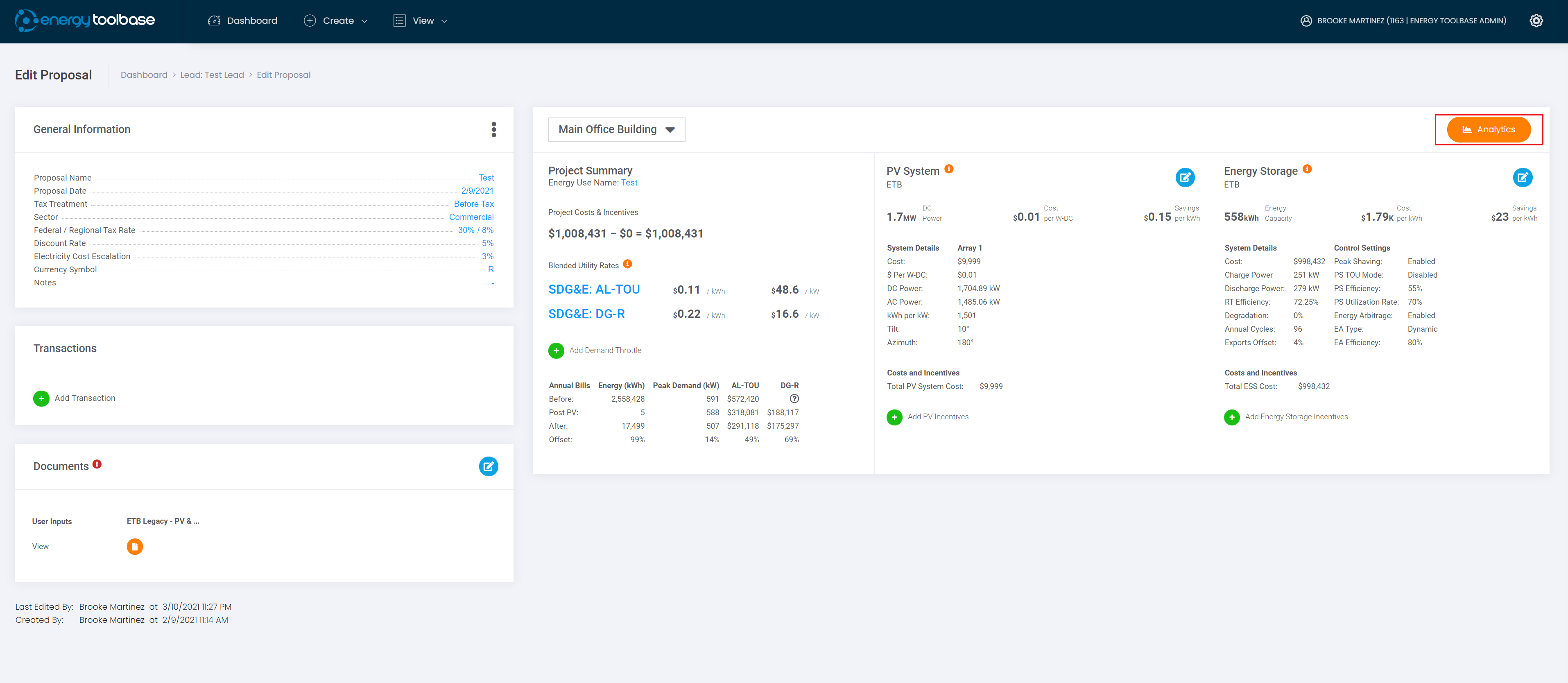 Tables & Graphs within the 'ETB Analytics' tool:
Monthly Electricity Costs: displays a 12-month summary table of electricity costs.
Demand Profile Visualization:

an interactive charting environment that allows users to

visualize their customer's data.