Override Commands
What Are Override Commands?
Override commands are commands that are manually sent to an Acumen EMS via Monitor that tell the energy storage system on site how to dispatch. These commands override the operating strategy at the site. For example, if a site is operating on the Demand Charge Management strategy, and a user issues an override command for the ESS to Discharge at 15kW, the site will begin discharging at 15kW regardless of the affect on the site's demand charge management performance.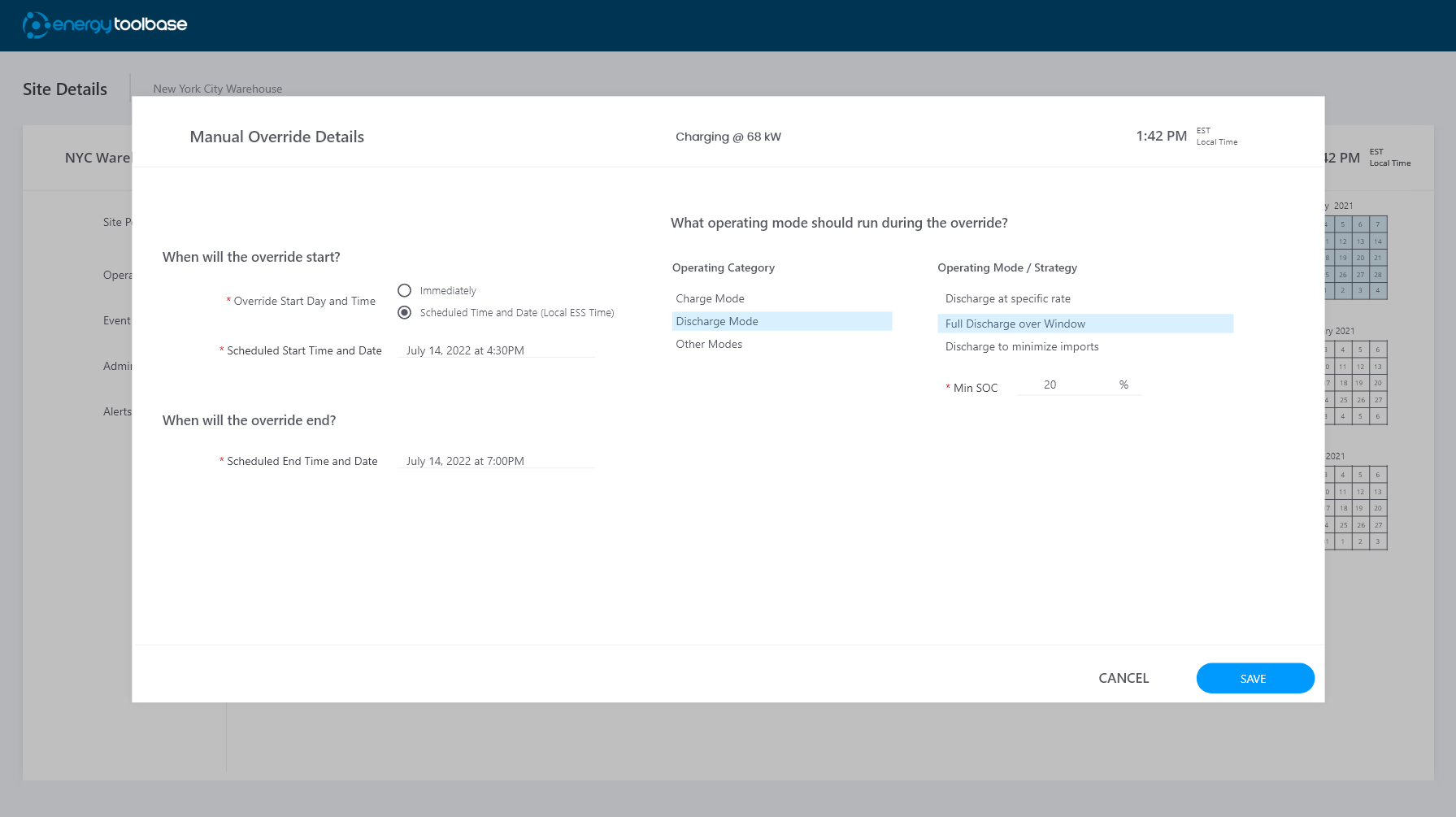 Frequently Asked Questions About Override Commands
1. Can override commands be edited?
No. Override commands can only be created and cancelled.
2. Can any user create override commands?
No. There are both read and write permissions for overrides. Users with the read-only permissions can only view override data. Users with the proper override write permissions can create or cancel overrides.
3. What are override commands used for?
Override commands have a variety of use cases depending on the site. One example is using override commands to participate in demand response programs. Another use of override commands is fully charging an energy storage system to prepare for an incoming storm.
4. How do I get the proper permissions to create overrides?
Contact your Energy Toolbase account manager or your company administrator.