How do I download proposal data?
To download proposal data, click the blue download button on the top right of the General Information portlet on the 'Edit Proposal' page.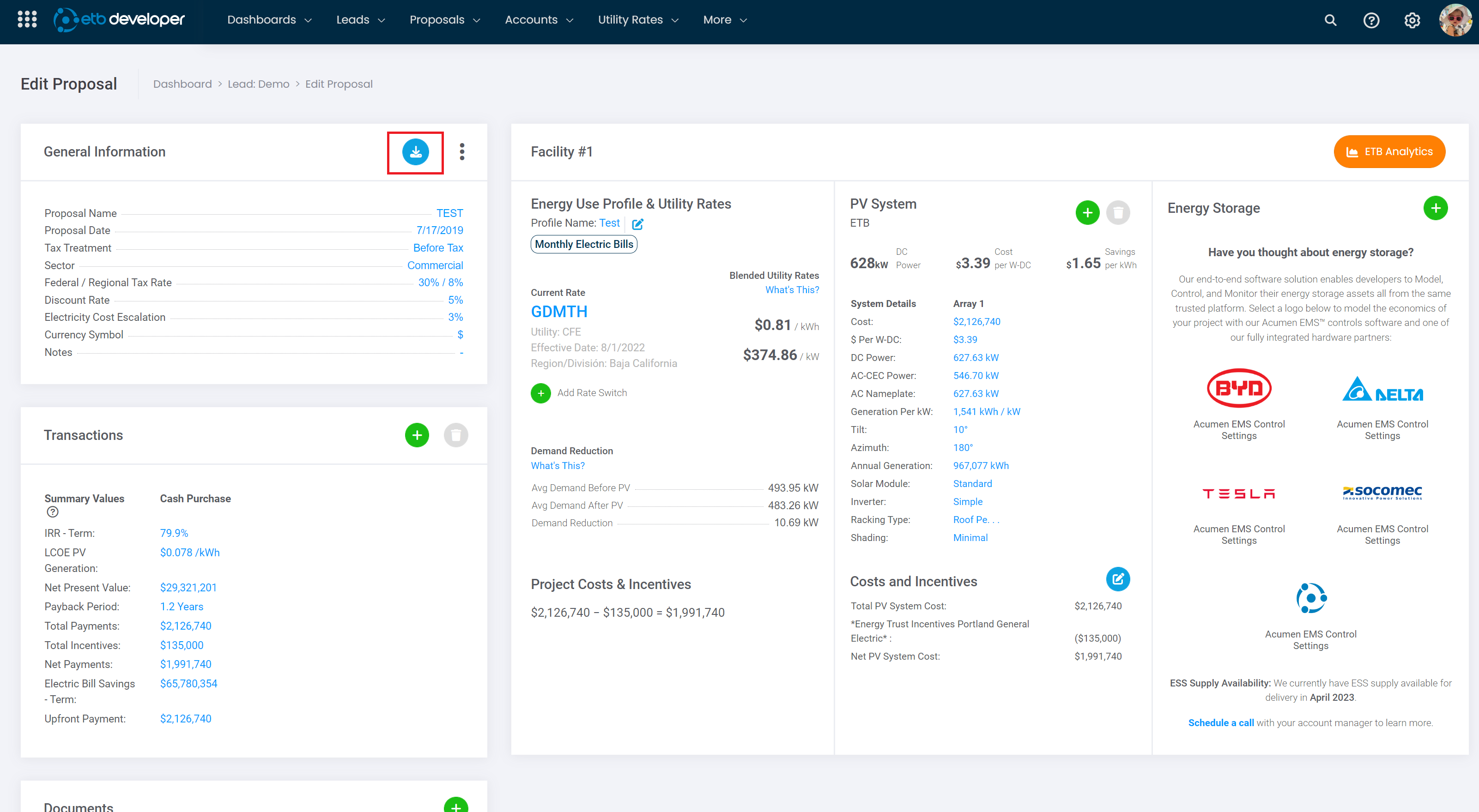 This will bring you to the 'Download Proposal Data' modal, where you can download all of your proposal data or specify the interval data type you would like to download.