Overview of Customer Settings
In the company settings section, an account administrator can pre-define all the values and inputs that get defaulted into 'Proposals.' The 'Company Settings' page is accessible from anywhere in the application from the top-right hand corner settings icon. Note: all changes made to 'Company Settings' are account-wide and will apply to all users in the company account.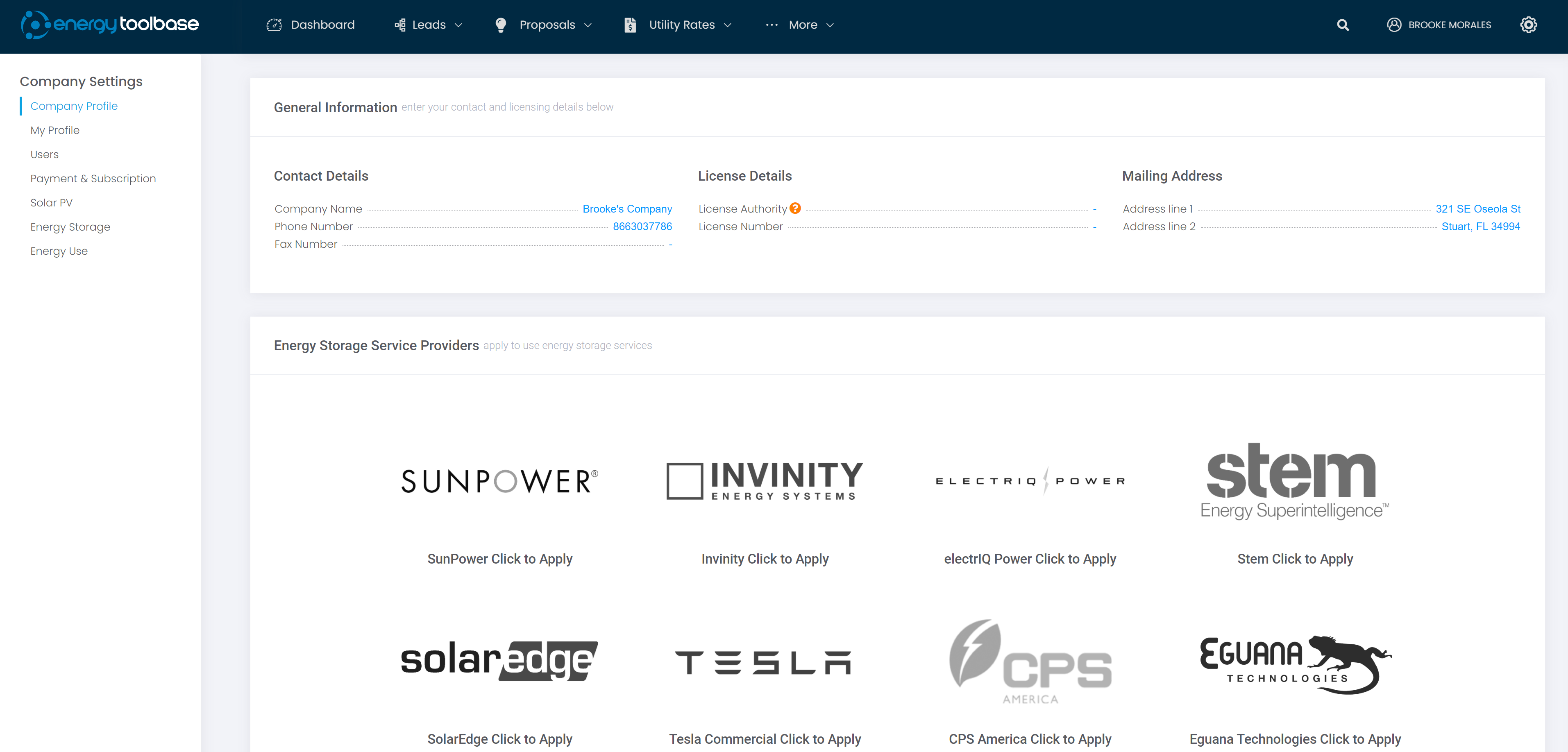 Sections of 'Company Settings':
Company Profile:

Contact Details
Mailing Address
License Details

My Profile

User Profile Details
ETB Login Credentials
Other Login Credentials

Users

List of users in your account

Payment & Subscriptions

Subscription Information
Payment Receipts
Payment Information

Solar PV

PV Settings: Material Cost, PTC to STC Ratios, Degradation Rate
Inverter Settings: Material Cost, Misc Info
Racking Systems: Material Cost, Installation Rates

Energy Storage


ESS Battery Settings: Material Cost, Misc Info
ESS Inverter Settings: Material Cost, Misc Info
Additional ESS Battery Settings: Default Proposal Variables, Default Peak Shaving Controls, DefaultEnergy Arbitrage Controls, Other Pricing Variables, Pricing Charges

Energy Use

Note: it is not necessary to edit any costing inputs within the 'Company Settings' before creating your first proposal. You can simply overwrite the suggested pricing inside of their proposals.