Why is the annual solar production from the 8760 file I'm importing not exactly matching ETB's annual solar production value?
This is likely being caused because of "Leap year".
If the Energy Use Profile you are referencing in your 'Proposal' includes February 2016 or Feb 2020 (which has 29 days because of a leap year), then we assume 366 days of usage for the year instead of 365.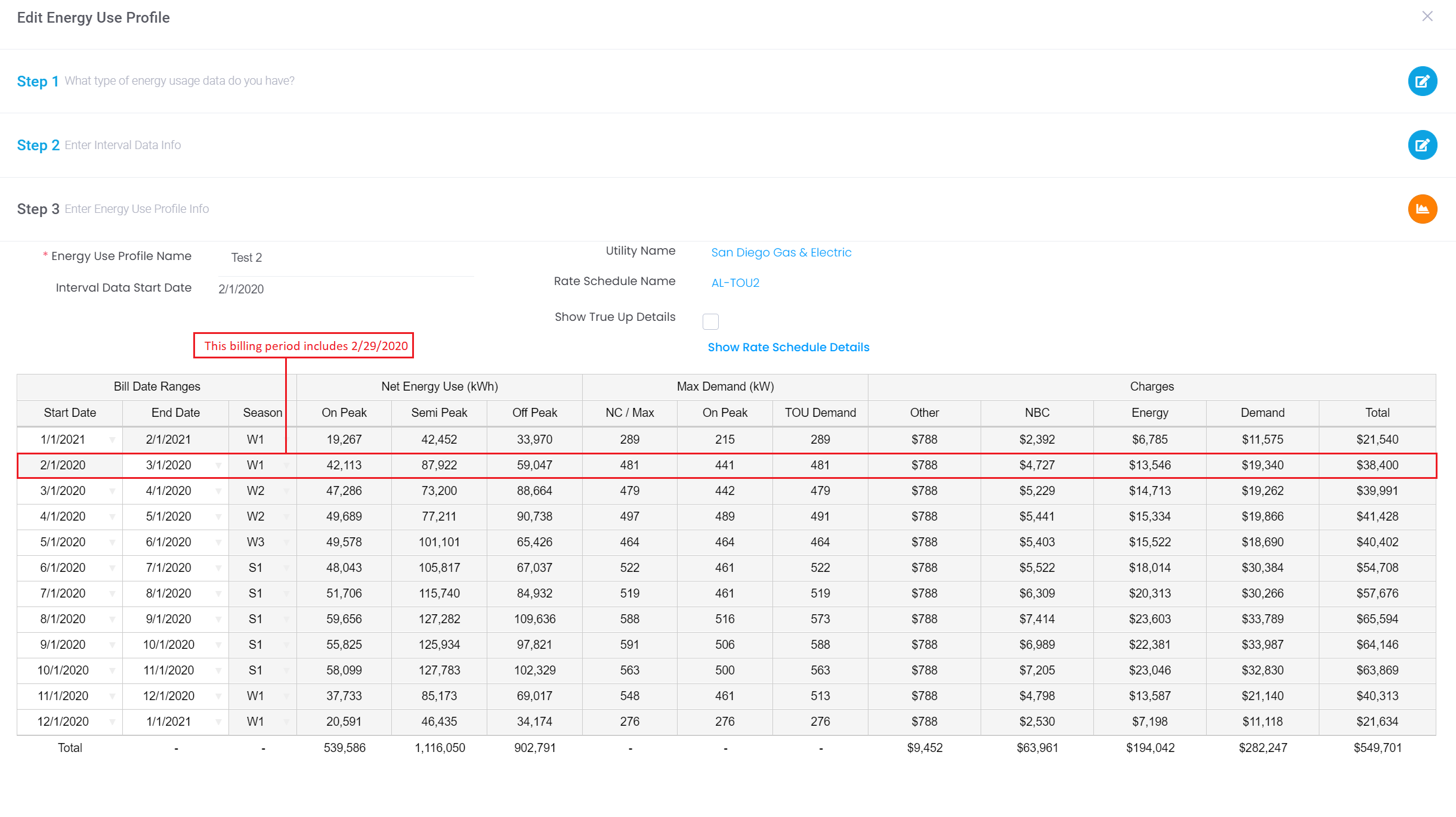 Therefore, in order for us to match 366 days of usage with 366 days of solar production, we create a 29
th
day in February by replicating the production from the 28
th
of February.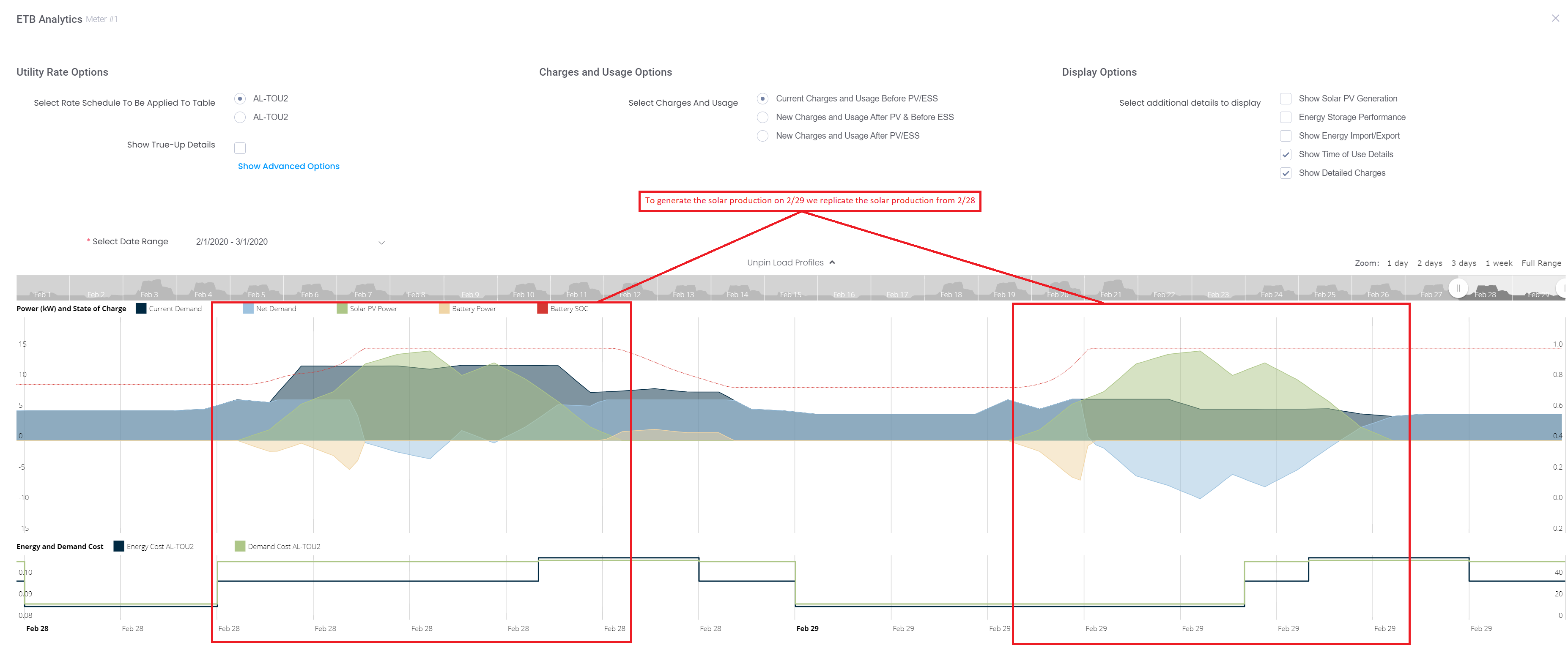 On average a leap year will have ~0.3% more annual solar production than a 365-day year.
Calculation: 1 – (365 / 366) = 0.3%